01/02/2012
Also in English!
Voila une boutique à ne pas manquer dans le quartier de Spitalfields. Elle est située sur la fameuse Brick Lane et regorge de trésors. Elle a même le droit à son article Wikipedia, car c'est devenu une institution.

London - The Laden Showroom & Cath Kidston
In Spitafields, this is the fashion shop you should not miss, located on Bricklane and perfect for a tresure hunt.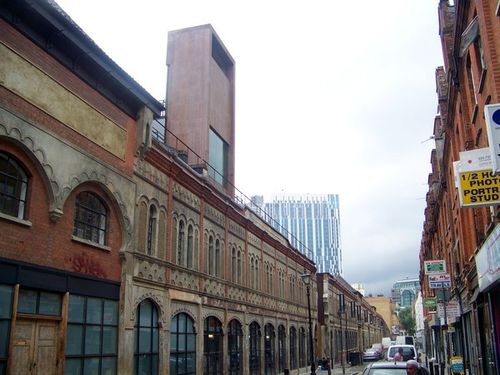 En effet, c'est une boutique consacrée aux jeunes designers (indépendants) Londoniens.
Chacun a une petite place désignée, et du coup, on peut découvrir une bonne trentaine de créateurs, aux styles très éclectiques. On y trouve donc forcément son bonheur.

Everything is about young and independant London designers. It's logically organized per designer and is pretty eclectical with a lot of different styles, including the one you like.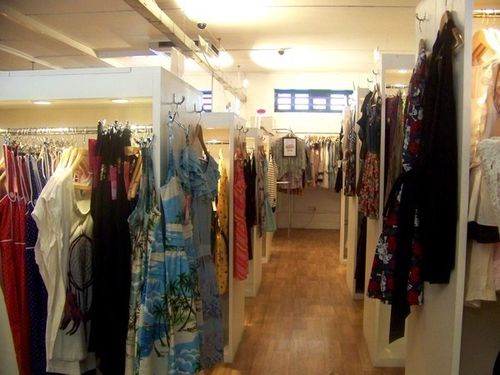 Je suis repartie avec ce sac dont les tons m'ont fait craquer...
L'arrière est gris souris, et ça va franchement super bien avec le jaune moutarde utilisé. Le prix? 25 livres, on a vu pire.

I couldn't leave without this bag as the colour alliance is so pretty. Mustard + grey, just gorgeous. Price? 25 pounds, we've seen worse.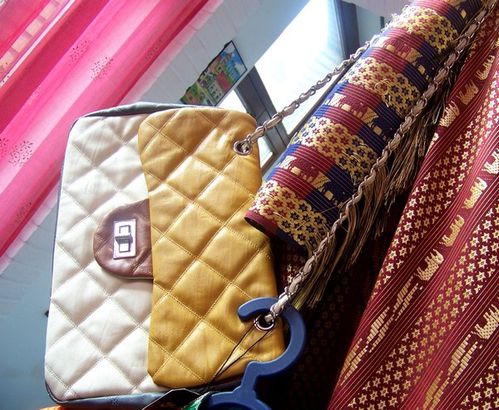 Puis plein d'autres choses à découvrir; vraiment, ça mérite un détour car vous risquez peu de repartir les mains vides dans cet antre si joli.

And so many other things to discover, it really deserves a stop!
The Laden Showroom - 103 Bricklane - London
Dans un tout autre registre, voila une boutique de déco et vétements typically british: Cath Kidston . Ici, des fleurs, des fleurs et des fleurs; avec plein de couleurs pastels. Ca ferait presque enfantin. Monsieur G trouve ça gnangnan, mais je fonds. Faut dire, une de mes situations rêvées est d'avoir la cuisine de Sophie Dahl, qui donne sur un grand jardin plein de légumes. A ça doit s'ajouter un temps pluvieux, une bonne tasse de Earl Grey et une vaisselle comme on en trouve en ce lieu. Paradis.

On y fait également des crèmes pour les mains au design retro, des sacs, des vêtements, bref, pour une fille qui a refusé de grandir, c'est l'idéal.

Now, something totally different, an oh so british design and fashion store: Cath Kidston. Flower-lovers, this is meant for you! It looks kind of childish sometimes, but in such a pretty way. I've always wanted to have Sophie Dahl's kitchen opened on a big garden, during a rainy day drinking a cup of Earl Grey in the tablewear they sell here. Paradise.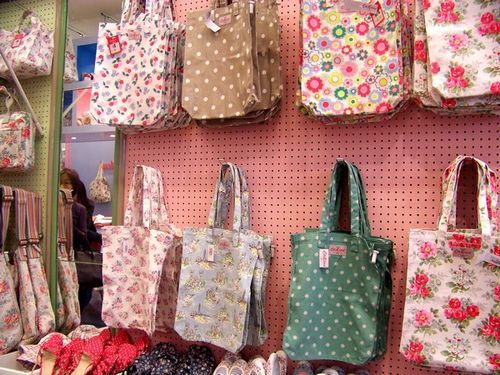 Par exemple, ces produits là risquent de me tenter lors de mon prochain séjour Londonien. Oh la belle tunique...
But they're doing good in fashion too, with this liberty tunic...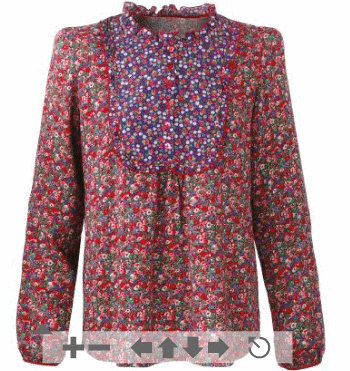 Oh le sublime sac de médecin - en édition limitée, G si tu me lis, tu sais ce qui te reste à faire, et oui sois rassuré; ils expedient en Belgique...
Or this great doctor bag. Mr G, is you read me, here is my birthday gift, and do not worry, they ship in Belgium...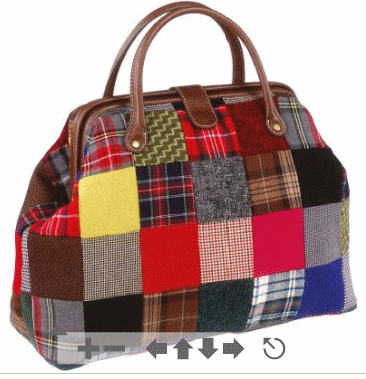 Oh les bols mignons. Avec des choses comme ça, on ne peut pas être malheureux, si?
How could you be unhappy with this?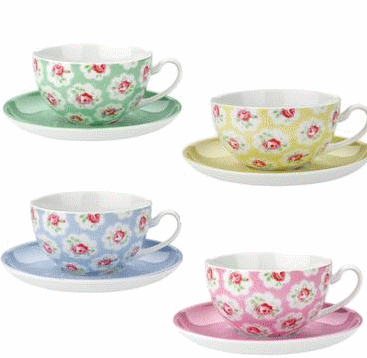 Cath Kidston - Plein de succursales à Londres, avec entre autres / A lot of outlets in the city including:
28 Shelton St à Covent Garden, 158 Portobello Road à Notting Hill, 51 Marylebone High St, 322 Kings Road, etc.

A lot of
Publié dans Boutiques, Mode, Voyage | Tags : londres, cath kidston, laden showroom | Lien permanent | Commentaires (0) |
Facebook | | |