04.09
Envies du moment #9 - Pantalons imprimés vs Ambiance tropicale
Voila ce qui me fait frémir en ce moment, c'est joyeux, gai, parfois un peu tape à l'oeil mais tellement charmant et surtout super simple à assortir: Tout le travail est déjà fait, un tshirt noir, une paire de boots ou de talons à la forme épurée et hop la tenue est faite.
Those days, I'm addicted to happy and bright patterns. Slightly bling-bling sometimes but oh so charming plus extra easy to style: The work is done by the fabric, just pair it with a black tee, some boots or simple and elegant black heels and that's it.
Bustier Dolce & Gabbana - Teeshirt Tory Burch - pochette Zara
Sac Dior customisé par Garance Doré - Pantalon imprimé serpent Isabel Marant - Jean rouge à étoiles Miu Miu
Jean imprimé végétal Oasis - Jean imprimé tropical Zara - Boucles d'oreille Jewelmint - Top Peter Pilloto
Pantalon bleu et blanc Philip Lim - Jean façon navajo Current Elliott
Jean imprimé végétal Zara - Jean imprimé vert d'eau Diane Von Furstenberg - Jean brodé Isabel Marant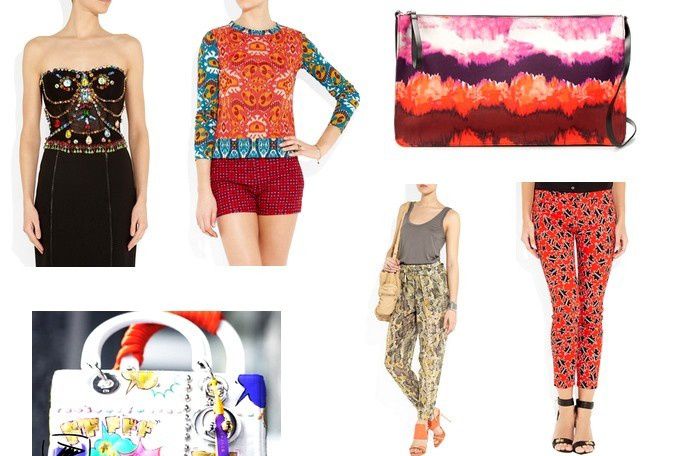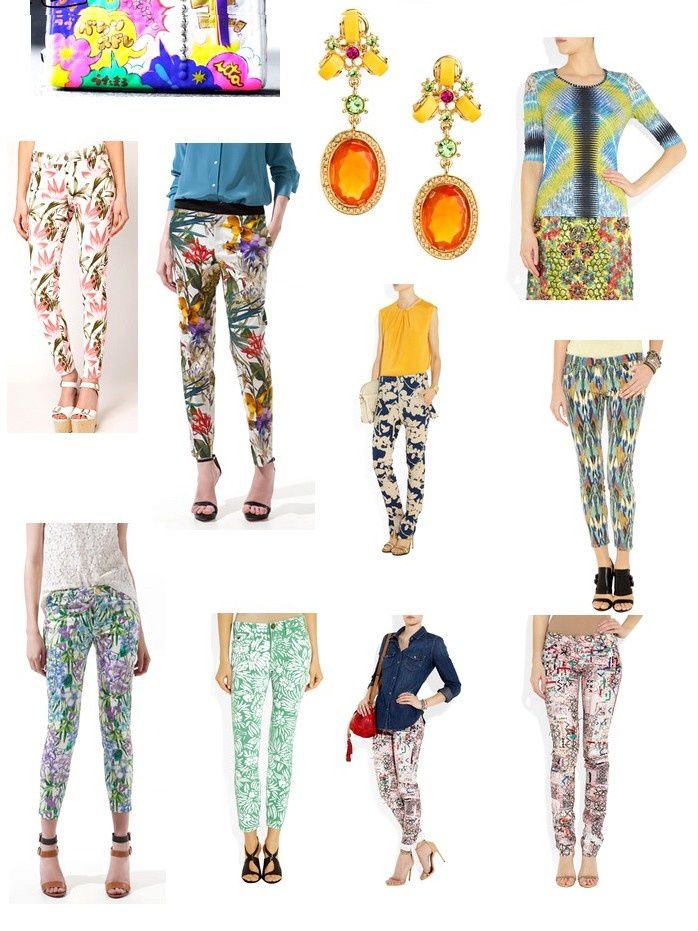 Tout aussi enthousiasmant surtout avec la saison froide qui arrive. Qui dit pluie, bruine, grisaille, dit mauvaise humeur (enfin pour moi) et pour contrer le tout, rien de tel que des pans de couleurs et des motifs qui bariolés qui sautent aux yeux. Le noir, on gardera ça quand il fera beau.
Still in the "I love colours" mood, tropical wanabee clothes are a must have, especially under a grey and rainy weather. Just to have a bit of balance. Yep, keep the black outfit for sunny days, it works as well.
Robe Sass & Bide - Chemise H&M for Water - Collier Frida Kahlo par Tatty Devine
Chaussures imprimé mexicain Carven - Pantalon Altuzarra - Top Kookai
Robe longue Alice by Temperley - Pochette Zara - Collier perroquet Tatty Devine - Bagues Jewelmint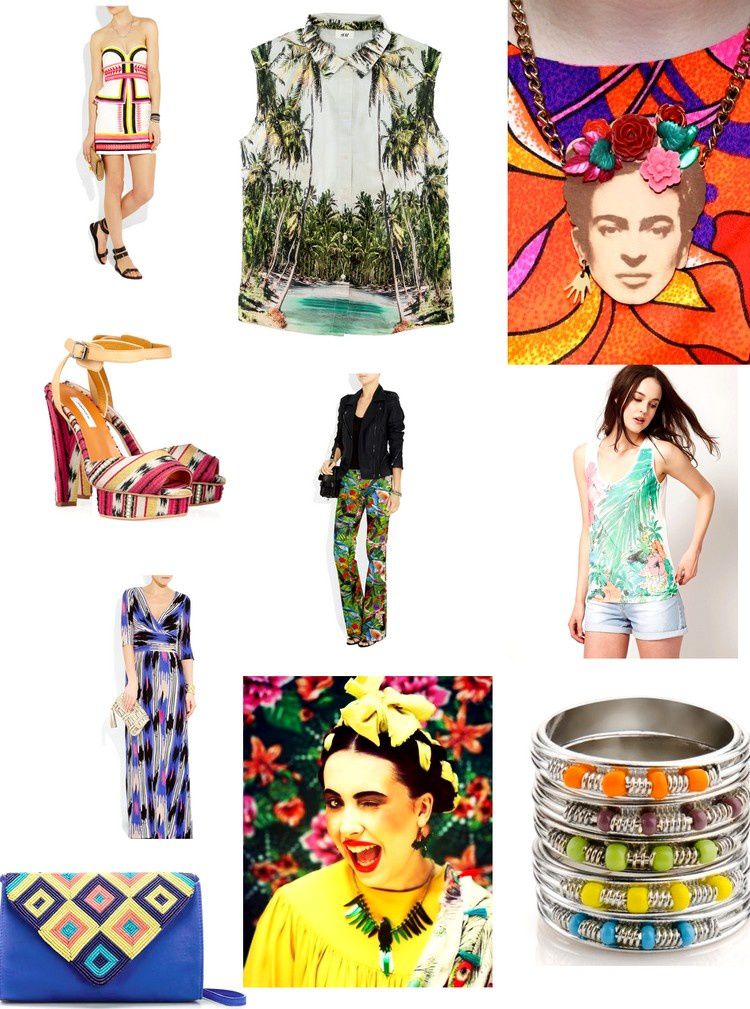 Publié dans Mode | Tags : isabel marant, philip lim, jewelmint, current elliott, diane von furstenberg, miu miu, tory burch, tatty devine, altuzarra, temperley, carven, sass & bide | Lien permanent | Commentaires (1) |
Facebook | | |