01.02
Londres: Ella Doran, décoratrice
Also in English

Ah voila une petite boutique pleine de charme. Si vous aimez les atmosphères bucoliques, ça devrait vous plaire.
C'est situé dans le quartier de Brick Lane, dans une petite rue perpendiculaire.

London - Ella Doran, designer
Here's a charmful shop, especially if you're fond of bucolic atmospheres. It's located in the Brick Lane neighborhood in the Cheshire street.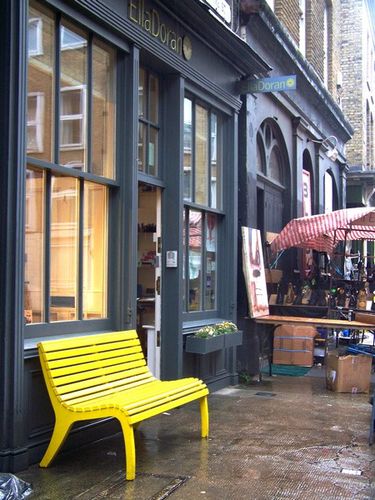 A l'interieur, plein de jolies choses, allant de la vaisselle aux parapluies, avec comme point commun d'être toutes imprimées avec des photographies artistiques, mignones ou romantiques. Par exemple ci dessous, le rayon enfant avec ces mugs aux motifs "bonbon anglais". So lovely.

Inside, the choice is wide, from dishes to umbrellas. But they all have a main signature detail: Everything is printed with artistical photographies, that can be stylish / cute / romantical (choose depending your daily mood). Here is the children part with those candy printed mugs. So lovely.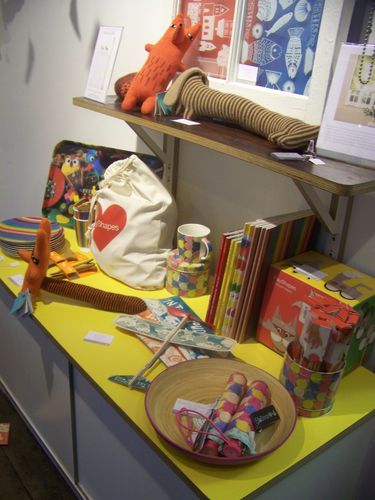 Comme c'est la saison, boules de Noël - ou plutôt motifs en feutre - à suspendre.
It's hot right now: Christmas decoration to hang on your tree.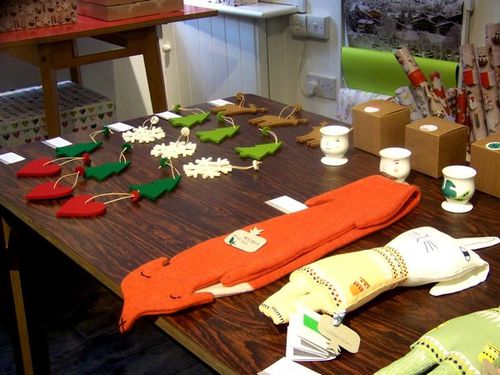 Mais c'est définitivement la vaisselle qui m'a fait dégainer ma carte bancaire à toute allure. Ici, un dessous de plat qui fleure bon les chaudes journées d'été.

But it's definitively the dishes that made me go mad, I couldn't resist to anything. From this sunny one that brings the warm sunshine days in your home.
Là une assiette rigolote de la section enfants, parfaite pour mettre en valeur des sablés sans fioriture.
To this funky children plate, often used to style cookies and simple baking treats.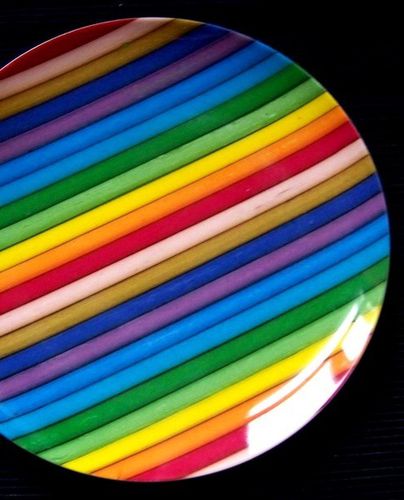 Et ça, mon grand coup de coeur, l'assiette champêtre qui parle à la grande romantique que je suis. Le genre de lieux où l'on aurait envie de s'allonger, faire une petite sieste en écoutant les sauterelles striduler (merci Wikipedia et sa liste de cris d'animaux ;-) ), en respirant les herbes fraiches.

But this is my all time favourite, the pastoral plate. You would just feel like living in such a landscape, lay down in the grass, have a small nap and spend hours getting your lungs full with this plant smelling atmosphere. I could never get bored of it.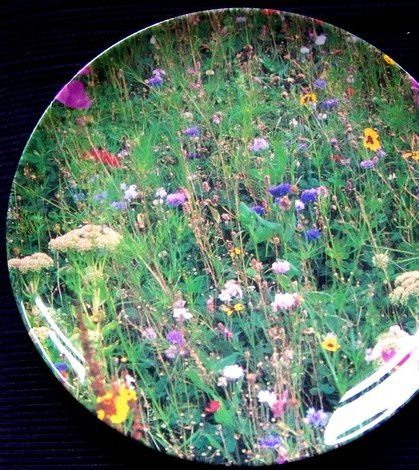 Puis des mugs imprimés pot de peinture, pour se croire artiste dans un mas d'Aix en Provence, comme Cézanne.

Painting pot mug anywone? To believe you're an artist from Aix en Provence as Cézanne.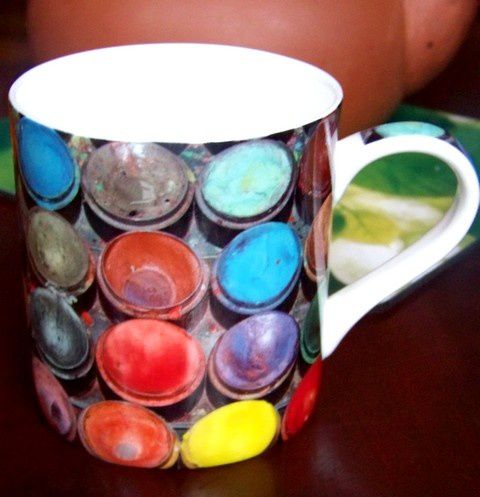 Ou encore celui ci, toujours dans la veine naturelle. Parfait pour révasser, non?
Or this one, in the nature mood, perfect for an escape moment, look at it and you're somewhere else.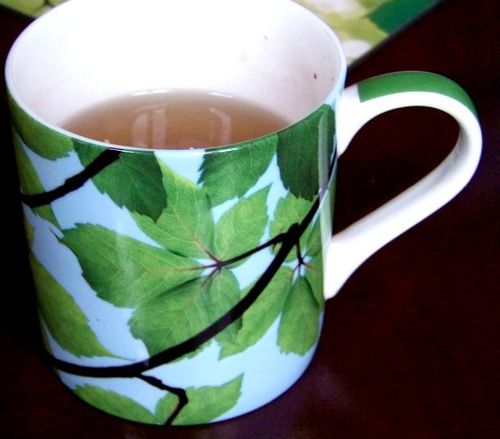 Et si vous avez des contacts en Angleterre, vous pouvez toujours passer commande sur l'e-shop.
You've understood, it's my favourite design shop in London and we can't escape, everytime we go there, we have to stop over. Don't miss it, it's such a charming place!
Ella Doran - 46 Cheshire Street - Londres
Publié dans Boutiques, Voyage | Tags : londres, ella doran | Lien permanent | Commentaires (0) |
Facebook | | |